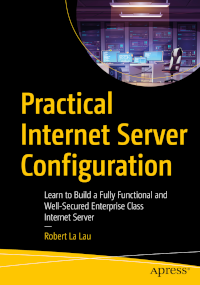 Practical Internet Server Configuration
Addendum
Follow the links below for additional information and examples with the book Practical Internet Server Configuration, one page per chapter.
All example files (configurations, scripts, …, but not the links to additional documentation) can also be downloaded from
All example files published on this website are licensed under a
3-Clause BSD License.

All external documentation linked to from this website is licensed under their respective licenses.